I recently acquired a Simpsons Bowling arcade cabinet that had a blurry, unfocussed display. Here's how I fixed it (for free) to be good as new.
The Cabinet: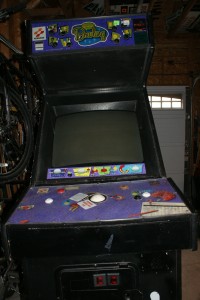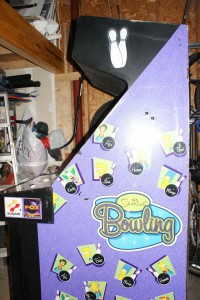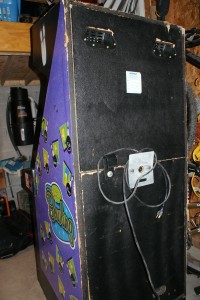 Before: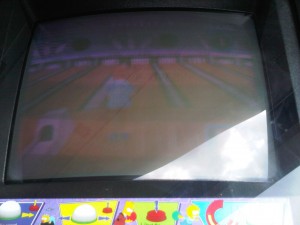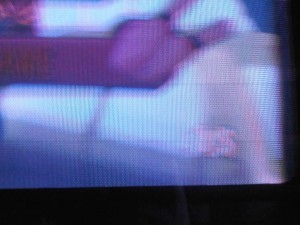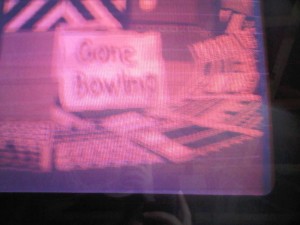 After: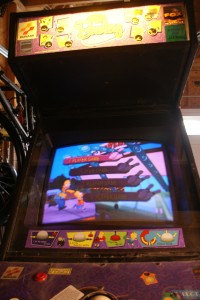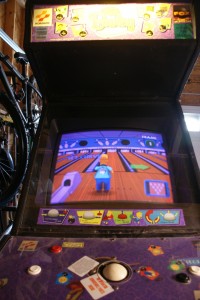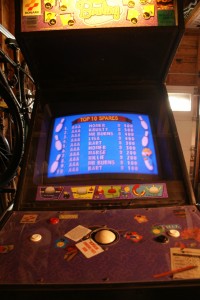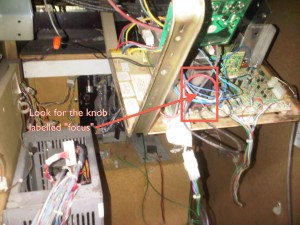 Find a friend.
Power up the game.
Open up the cabinet.
Find the knob labelled "focus". It should be on the flyback transformer, on the display board somewhere near the end of the picture tube. I've circled/boxed the flyback on my cabinet in the image above. 

***DANGER – BE VERY CAREFUL WHEN WORKING NEAR THE PICTURE TUBE, ESPECIALLY WHEN IT'S POWERED ON! DO NOT TOUCH THE DISPLAY BOARD OR THE CAPACITORS! THE CAPACITORS ON THE DISPLAY BOARD ARE CHARGED WITH EXTREMELY HIGH VOLTAGES THAT CAN KILL YOU, EVEN WHEN THE MONITOR IS POWERED OFF. IF YOU ARE NOT COMFORTABLE WORKING WITH HIGH VOLTAGES, EITHER FIND SOMEONE WHO IS OR DO NOT ATTEMPT THIS FIX.***

Have your friend watch the screen and tell you when the screen becomes focussed as you slowly twist the focus knob. The screen should become either clearer or more blurry. If it becomes more blurry, try twisting the knob the other way. If that doesn't work, you'll probably need to replace the caps on the display board.