In this post, I'll go over the last minor fixes that I made to get the Boxer looking good as new. First off, were the lightbulbs; both the halogens on the top and LED indicators on the inside. As for the indicators, replacing them was as simple as twisting out each old bulb and replacing it with a new one. The halogens, however, were missing the clip to hold them in place. I purchased new bulbs from a local lighting store, asked about the clip, and was given a full-sized one to try. After some bending with a pair of pliers, I was able to get it to fit the socket, and it worked like a charm to hold the bulbs in place.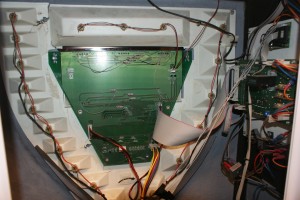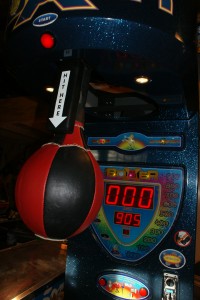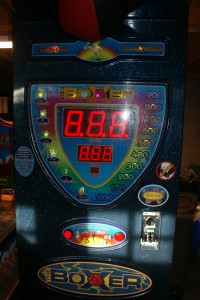 Next was the coin mechanism door. It took around 10 minutes to rivet the whole thing in place, with 5mm short rivets purchased from Home Depot.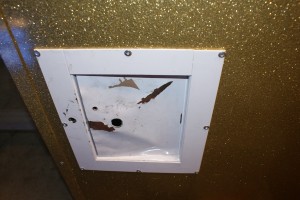 To finish it off, I removed the film from the front glass (it had never been removed when installed) and polished the whole machine with an automotive buffer pad and polish. Looks good as new now.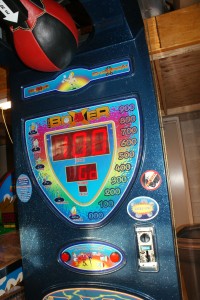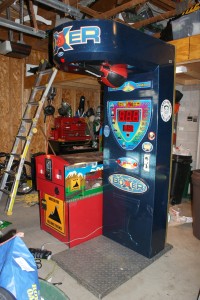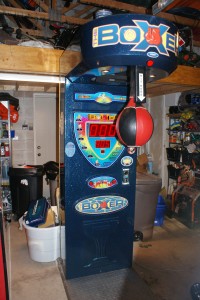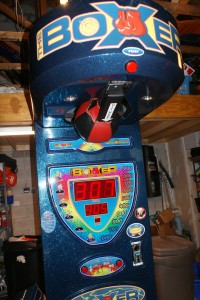 All in, I've probably spent around $300 total. I've included all of the resources that I've collected while completing this project below: