As it turns out, the designers of this machine were crafty in choosing parts. After receiving the electromagnet in the mail, I did some research on it's part number and manufacturer, only to find that it's actually a starter solenoid for a number of Fiat-like vehicles built in the 80s, most notably, the Lada. From the Bulgarian manufacturer, Elprom Elhovo's, website, I discovered that the solenoid (model VES or ВЕС in Russian) was a compatible starter solenoid for the following vehicles:
LADA : 2101 – 2107, 2121
FIAT : 124, 125; 127 Berlina, Special – X 1/9; 128 Berlina, 3P, Familiare, Coupe, Special, Rally; 124 Berlina, Familiare, Special
AUTOBIANCHI : A 112, E, Arbath, A 111Primila
MURAT : 124 – 131
OYAK RENAULT : R12
ANADOL : SL, SV
SKODA : 1202 – 1203
OM : B10
That said, it can be found for around $30 from various Fiat and Lada part suppliers, or even cheaper if you live in the EU. I even found a listing for the exact same part on a Bulgarian version of Craigslist for around $16.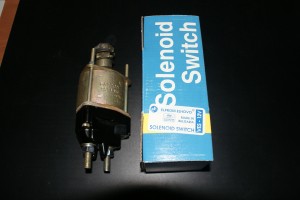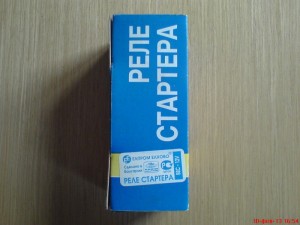 It's somewhat annoying that I paid $120 for a $30 part, however, exorbitant prices seem to be the norm with parts purchased from amusement distributors.
That aside, installing the solenoid was a breeze. The black wire was connected to the matching connector on the top, and the grey wire was connected to the body of the solenoid. To fit the hammer on the solenoid, I had to cut the centre piece off the solenoid with a hacksaw, and use a lock nut and bolt to hold the hammer and solenoid together. The solenoid was then screwed into the boxer loosely, as it made a loud buzzing noise and would not close when tightly secured. See below for pictures from the installation process: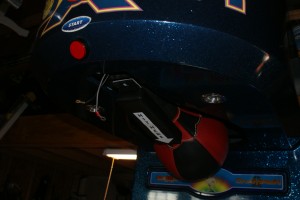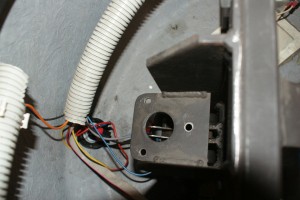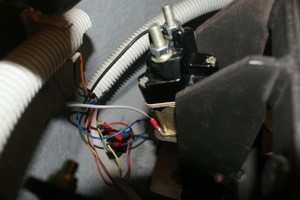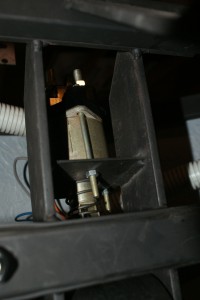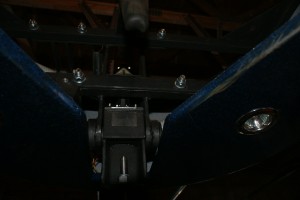 I also received the punchball and pad, and installed them as shown below: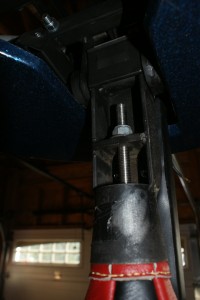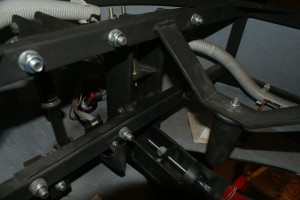 With these new parts installed, the boxer now works perfectly. In my next and final post on the boxer, I'll go over the finishing touches and include links to some of the resources that I collected while completing this project.
What's Missing:
1 Top Halogen Light Bulb
Punchball
Solenoid/Electromagnet
Coin Acceptor
Some Screws + Nuts
What's Needs Fixing:
Plastic Display Holder – It looks like someone took a sledgehammer to it…
Buttons – All of them are mismatched, and one's sticky.
Foam Hand Guard
Many of the Mini Lightbulbs for the Strength Indicator are burned out
Display Board – Wires… Everywhere!
Cabinet needs some buffing/TLC
Coin/Mech door on the back needs a lock + screws