I recently purchased several EPROM prototypes for the original Game Boy. After finding that some of the cartridges had differences from the final versions of the game, I attempted to dump them for preservation purposes before they fell victim to "bit rot", but was thwarted by an EPROM type incompatible with my shitty Willem programmer. That is, the Toshiba TC571001 and Hitachi 27C301; 1Mbit non-JEDEC compliant EPROMs with the same 2 pins swapped on the pinout. Looking at the pinout, they would actually save some time rewiring with MMC3 NES reproductions.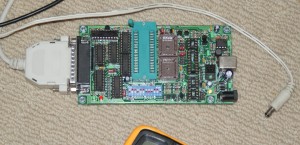 To dump them, I created a small adapter out of 2 chip slots that I had lying around.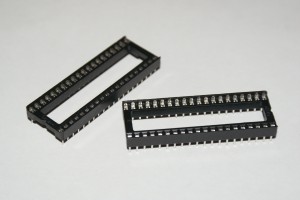 To create the adapter, I simply wired two jumpers between the slots as shown in the diagram below; from pin 24 to pin 2 and vice versa.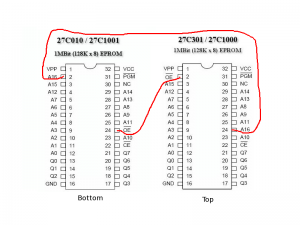 Worked like a charm with the 27C010/1001 settings on the programmer while dumping.