I bought this TI-99/4A computer along with around 70 games, 2 monitors, and a Milton Bradley MBX system at a garage sale a few years ago. If I recall correctly, the seller used to be a Regional Manager for Texas Instruments in the 1980s, and used it as his personal computer during that time. The whole set cost me around $90, however, it didn't include the power or video cables, so I couldn't test anything before I bought it.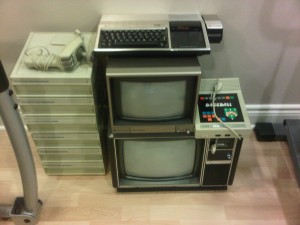 While cleaning out my basement last week, I rediscovered the whole set and decided to take it for a spin. Since the TI-99's AC adapter outputted AC power and I don't currently own a variable AC supply, I decided to just disassemble the computer and bypass the internal power supply completely by connecting DC power directly to the motherboard.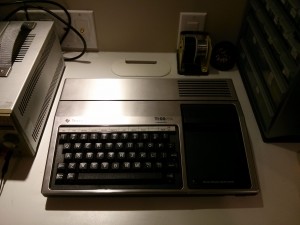 After unscrewing the bottom of the case and removing the power supply, I was able to locate the power connector to the motherboard. According to the silkscreen on the power supply board that it was plugged into, the voltages required were +5v, -5v, and +12v DC. With that in mind, I configured 3 variable DC power supplies so that they shared a common ground and outputted the correct voltages. I then used jumper wires to connect the supplies to the computer.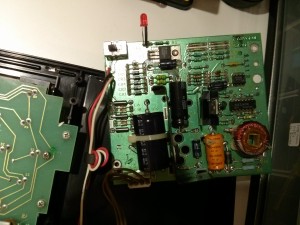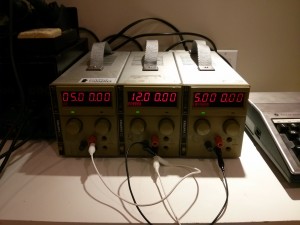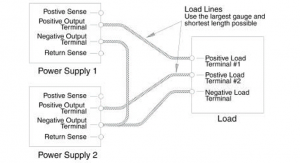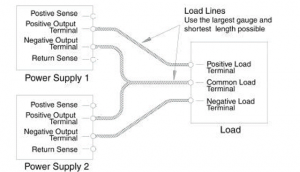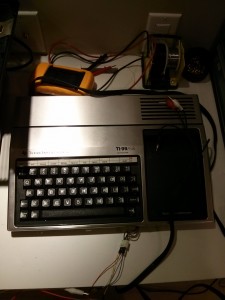 With the power supplies connected, I began work on the video. I found an old Commodore 64 monitor, and was able to use that for testing since it supported composite video input and mono sound. I also found a 5-pin DIN cable (like those used with old audio equipment), and matched the pinout of the video jack to that of the DIN cable. I've included a picture of the pinouts below. Before plugging anything into the monitor, I also measured each end of the cable with a multimeter to make sure I wasn't about to plug +12v into the monitor's video or sound jack (the TI-99 has +12v on one of the video pins to power the RF modulator box that was sold with the system). With everything verified, I connected the correct ends of the video cable to the monitor, and powered up the supplies.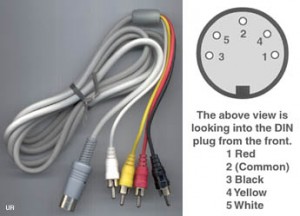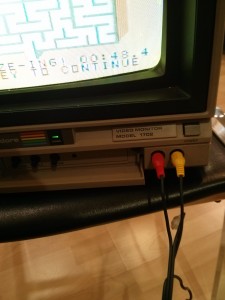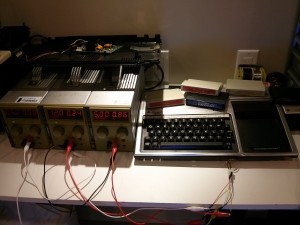 As I had hoped, everything ended up working fine. I had some fun with a few cartridges before putting everything away. I also got the speech synthesizer working with the TI Extended Basic cartridge (Command: CALL SAY ("HELLO") in TI Extended Basic).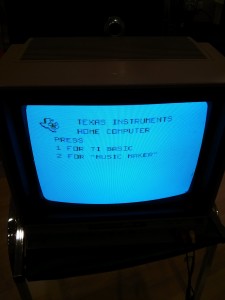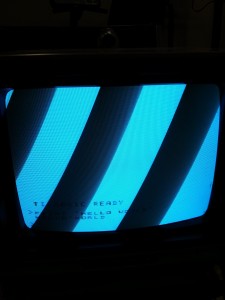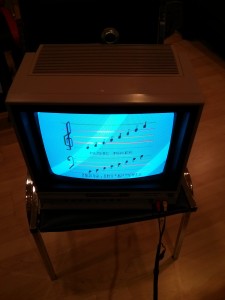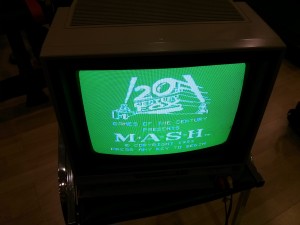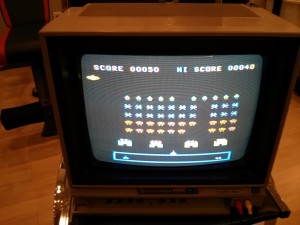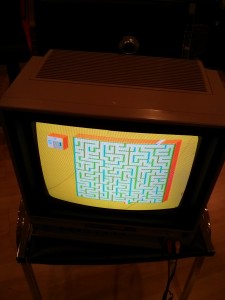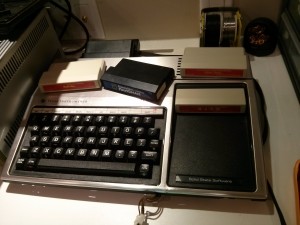 Quite an interesting "blast from the past".